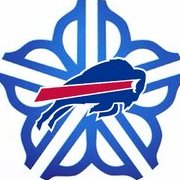 About This Club
For Bills Fans in the ROC Area
Location
Rochester, New York
---
What's new in this club

4th&long

joined the club

Captain Hindsight

joined the club

Da webster guy

joined the club

frostbitmic

joined the club

I still own a bunch of land on Thayer Road nearby there.

Grew up mostly in the downtown area. Then out to Penfield half way through HS. Currently living in Palmyra. I pass the Egypt/Mason rd/Casa Larga area every day lol.

34-78-83

joined the club

good wings, fairly central location, I'd be in. Happy this is still running.

@RocCityRoller got me thinking about this again after it fell off the radar last year. When the schedule comes out next month, let's figure out a game or two for an ROC TBD meetup. I'm thinking Duff's on West Henrietta because it's central and right on 390. It's also the official ROC Bills Backers bar, so maybe we could hop on their thing a little bit, but set aside a TBD table or something. I will reach out to their leadership and see how feasible it is. I'll also post a thread on the main board to drum up interest and get people to join this club. 39 members ain't bad, but I know there have to be many more rochesterians on TBD. Let me know thoughts.

Not super active, but I think we're all still figuring out how best to utilize the club system on TBD. SDS made mention of some software upgrades to come, I think to make the club content more front and center, or easier to find anyway. I started this club just because I thought ROC fans could use a place to discuss ROC-related things that the rest of the board doesn't necessarily care about. Places to watch games, best routes to/from OP, stuff like that. So I guess I technically "run" it, but it should be more about the community than any specific poster. I do like the idea of having an ROC TBD meetup to watch a Bills road game this season. Some place central maybe, like Duff's in West Henrietta. The schedule will be out in a month or so, let's take a look at it then and see if we can settle on a date.

Greece, NY here, is this club active?

RocCityRoller

joined the club

hello everyone, i have been wanting to join for a while. i live in chili center. please bear with me and my assaults on proper grammar.