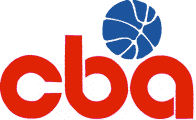 Content Count

1,589

Joined

Last visited
Community Reputation
223
Excellent
rumblings are some owners on Steelers want to make a change. https://nypost.com/2018/01/16/some-minority-steelers-owners-are-fed-up-with-mike-tomlin/ After his kneeling fiasco last year and his inability to reign in his star players to be even remotely team players coupled with not winning in playoffs, which is a deal for Steelers accustomed to always winning, Big Ben aging, etc etc ……..would not shock me if Pitt keeps losing that Tomlin is out mid season.

cb was not over the top. Zay Jones was running free behind him and was able to stop and come back to catch the ball. https://www.buffalobills.com/video/allen-shows-off-his-arm-on-57-yard-completion

was that a back shoulder? or just underthrown? Looks like it could have been either.

you can do both. Like I do. Water on Sat., alcohol on Sun.. lol

My Favorite Memory? It is a general smug feeling of superiority and confidence every time I settled in to watch Bills game kickoff and I knew Jim Kelly was playing. I knew they had a great chance to win regardless of the opponent. It is like the feeling Packers fans had with Favre and now have with Rogers, also Pats fans with Brady. It is all about the QB.

Bills received a 5th for Mr Big Stuff.

Yoyu know what would have been funny. If Bills had put their new punter on this list...….lol

I keep hearing this. Yet I watch Tre White line up on a wr almost every down and play man on him all day.

??? Yes. It is noted in the article posted on this thread.

I would rather sign Jonathan Williams if a rb is needed.

That is a stunner. Bills get back EJ?

Do you love your riding lawn mower and the work it does for you? Yes. Do you love your lawn mower when it is broken down. No. Do you want your lawn mower fixed? Yes. If fans hated the Bills they would not complain that they want it fixed.

Jalen has a way too feminine demeaner/style to ever be able to pull off the job of Presidential candidate. Right or wrong the critics and his opponents rip on everything about each candidate that they can. The LGBTQ lobby is not strong enough to carry him yet, but maybe in far future. Right now he would be roasted. SNL would have a field day.