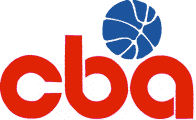 Content count

1,456

Joined

Last visited
Community Reputation
170
Excellent
I agree and would throw in on--- How about fullback management?

Exactly. He played well in games after Seattle.

That would be pretty cool and unprecedented. You would think it would save some money by sharing suites, restaurants, fan areas, seats, parking, concession areas, concourse areas etc etc... I assume this would guarantee a dome then, witch would be a big plus. Having that Vikings Teflon clear roof over a hockey rink would be cool also. Would be really curious how that would look with artist renderings. Would not want a modern cookie cutter stadium like those baseball/football round bowls they use to make in 70's. I would think architects are more skilled and open minded today and could make something good.

Nope do not agree. Not even close. Just looked at it again. Defender pulled him down by the shoulder and had other arm wrapped on mid section. Lafell did not initiate the contact either. He was trying to run away from the defender. Defender put his leg in and in front of WR leg. 6:23 starts the play. I am not always right but I got this one.

ticky tack??? WTH, he wrestled him to the ground. !! Not one complaint from Ravens on that call.

League sources? What League sources? Only opinion that would matter would be Cardinal sources. If it was a league source(implying it was not a Cards source) that source would be no more accurate then myself who saw nothing and was not there but just heard talk.

It is funny to see many experts say New Era needs an electrical/electronic over-hall to be viable. And how that will be a hard road to travel. How hard can that be to get done? The place is tiny compared to a mega story high rise and they get that done all the time. It also has a flat spread out layout that new cables etc. could be attached to outside walls encased in protective cover(cement boxing or other) and could be run under upper deck etc etc...….

Ritchie Incognito just called and would like to invite you to share his membership at that Boca Rocan sports club. Batshit crazy Landry. 🍎🍓🍒🎂 (fruitcake) PS: I get it. He is good. But not good enough to be highest paid WR in NFL. He is top 25 for sure and higher rated as a slot.

There is a way around the drunken rowdiness in a New Era renovation. Stadium could be walled off. EX: 35 or 40 or even 50% of stadium could be designated family atmosphere. Separate entrances, pre game areas, parking, restaurants, restrooms, alcohol free both in tailgating areas and stadium etc etc …. Heavy security to prevent drinkers rowdy fans to get into family side. No way for fans in rowdy drinking portion to get to family section and vice versa etc etc.... win win for both crowds. Then let the market dictate what section grows or shrinks based on demand. marketed properly could be ahead of the curve trend to make pro sports family/kid friendly again. Bring back that type of family(and older fans also) who will not bring young kids to games.

We might speak different languages and are lost in translation. I am more confused now. But curious. Not trying to be argumentative. so you tell me my interpretation is wrong and meant baseball fans like commercials because it gives them a break from the game they love? Commercials that you hate and watch soccor, or NFL on tape delay, to avoid? Makes no sense. Nobody likes commercials and hardly anyone watches them. They go to concessions or kitchen or restroom or check cell phone or talk to their friends when they are on. So did the cap F in Football reference you referred to mean soccor or American football? Do you find the running ads on soccor field ground level annoying?

lol....so about half the time then....lol

you never heard of the wonderdrunk test?

Confused? Yes I am. Offended not so much. So you disparage baseball fans as you incorrectly surmise they like to sit through commercials? and yet you like Football because it has commercials?? I was not offended just was asking for his reasons why he hated BB. (before you go off and meant soccor with the capital F reference as soccor. In US, football in any print is American football. http://www.businessinsider.com/football-vs-soccer-map-2013-12 ) PS: those running ribbon ads around ground level of soccor matches are more than annoying.

Darnold lobbed it Allen medium threw it. Mayfield fired it.