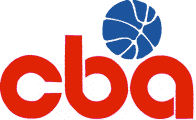 Content Count

2,114

Joined

Last visited
Community Reputation
458
Excellent
there is only about 15k of money to negotiate for Moss deal due to slotting as Pats signed their guy right after Moss spot. He is getting more than that guy but less than guy drafted before him. so he signed. and guess what? his deal is exactly half way between the guy drafted after him and before him.

punter. we were talking about punter. P-U-N-T-E-R. the top 32 punters in the world can all hit the ball a long way.

I seen this on a fan site. The Bills fans ate it up.

https://www.ozy.com/the-new-and-the-next/when-football-players-go-pro-their-balls-get-bigger/90091/ this is something i kinda of forgot over the years. I wonder if this is a problem?

novelty, for those who like that. Those big screens are very very sharp UHD look to them. Like in New Era it is very clear and sharp.

thank you.......i would say he should be near the top or on the top of this list.

Steelers signed him in 2016 to practice squad then cut him later.

this post makes a lot of sense.....thanks. "Some of you talk like you were thrown through a table by a bully in middle school, if that happened, I am sorry." and your quote is funny as hell..... "I am sorry" LMAO..........

dropped pass for me too.....lol and i like plenty of current hip hop stuff.....

They can all afford the contract. They all spend the cap some years a little under, some over, it all averagaes out. No NFL teams lose money. only caviat i can add is if a poorly run org has acute cash flow issues then coming up with big sign bonus can be an issue. And/or getting short term loan for the bonus can be a drag on the bolltom line.

https://www.spotrac.com/nfl/tampa-bay-buccaneers/rob-gronkowski-6551/

what they really have to worry about are those Bill Bellichek screen savers that pop up out of nowhere.

he looks like the convict Jesse Smollett loser from Chicago of the Nigerians beat me up and put a noose on my neck scam fame.

2016 Derek Carr broke his leg and did not play. Ironically Raiders lost to Texans, David's former team. Raiders had a great chance to win if Carr plays as Brock Osweiler was Texans QB.