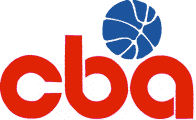 Content count

1,080

Joined

Last visited
Community Reputation
75
Excellent
If he fails at game management and time management it will throw me back. If a former b/u QB who learned all this standing next to HC most of his career and did well doing it when playing, fails. Well. It would just be mind numbing. Can't wait to see how he does.

I can play along: I heard Bills are trading pick 21, their 2nd round pick in 2018, TT, Glenn, Shady, Dawkins, Tre White, and Poyer, for Giants 2 pick this year and 2nd round pick next year 2019.

They could still tag him. Right? Transition tag maybe? That has to be the ugliest chest tat since Italians invented chest hair. Could anyone be that religious to think that was needed??

If he would have gotten his head out of his ass long enough the ball out and play reasonable then Trubiskiy would have never seen the field this past year. Instead of letting Trubiski trade up and draft of, light a competitive fire under his ass he wilted and was correctly replaced. It is on him. His future now is as a lower priced back up. He made his millions so props to him for cashing in on the talent he had to offer. He became a FA at the best time and demand made him millions. He is a success in that regard.

I see the link now. Yes I was mistaken.

OK. Then why was the media reporting a couple weeks back, that Broncos were close to a deal with Cousins.?? https://247sports.com/nfl/denver-broncos/Bolt/Colin-Cowherd-reports-Broncos-close-to-deal-with-Kirk-Cousins-114466121 None of this is allowed until new league year starts.

What do you mean they can't talk contract yet?? Redskins just traded for Alex Smith when the trade period is closed. They also agreed to a contract before they are allowed to talk contract. NFL makes no sense sometimes.

diff in keeping vs trading is: if done in the two day window from Mar 14 and 15 and if TT signs with other team for at least 1 mill a year(very likely) his dead cap is 7.6 otherwise if he sits out or retires it is 8.6 mill If trade: 2017 dead cap approx 7.6 mill If keep: 2017 cap hit 18 mill So he is effectively a 10.4 mill contract for 2018. Looks like if they keep him for 2018 his contract auto voids at end of year and Bills then hit with 5.56 mill in dead cap in 2019. If he is traded or released after 6-1-18 it pushes some of the dead cap into 2019: 2019 Dead Cap: $5,560,000 http://www.spotrac.com/nfl/buffalo-bills/tyrod-taylor-7899/ hit the little red X at far right on year 2018 for details.

lol.....everyone form Boston Pats territory looks like some version of Rodak and Grappolo Lamar Jackson looks like the love child of Michael Jackson/Donovan McNabb/Lavar/Lonzo Ball. One big mash. McCown looks like the love child of Ben Roethlisberger and Will Ferrell. I would like White also, he could be had in later rounds like K Cousins was.

no one outside Cleveland is offering 2 #1's. If Cleveland offered a #2 this year, the Eagles should run screaming to approve that. No brainer.

That is funny my friend....lol we can even get a good rumor anymore......

Vikings are Super Bowl contenders. Who gives them best chance to win it? Cousins. I would go after him.

I don't know what "plays so hard is" for this guy. But I seen him come up and make routine tackles and come up hurt. He may not be Mr Glass....but I bet he lives on a beach.

family and Johnny had been estranged for awhile.