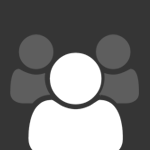 About This Club
For all those Stadium Wallers who are based outside the US and Canada.
What's new in this club

Thank you! Stinks to have to head out during the weekend but nice to have a place to check out the game!

Hi--I have a week of work in London coming up and will be arriving at Heathrow this Sunday, early afternoon. Would love to get myself to a Bills bar for the 6pm (London time) kickoff of the Jets game. Hoping someone can suggest a location. I'm staying in central London, right by the Embankment Place tube stop and Charing Cross. Grateful for advice anyone can pass on!

Hello!!! does any one juts lurks to this forum? let´s get started with some introductions or go right on and share your impressions of this year´s draft

It is quiet around here? where every Bills abroad fan is??? LET´S CELEBRATE!

Hola! from Mexico fellow Bills fans, I have followed the Bills since 1970, and manage to stick following them with all the ups and downs with them; it is good (thanks to the Mods) opened this forum, for the rest of the world, maybe we need to spread the world and help somehow to make this a more active (on topics) group? Thanks! Manny aka BuffaLoko

Hi I just joined the group. I am an English teacher here in the Bahamas- 31 years and counting. However I have been a Bills fan since 1986 since seeing Jim Kelly talking on TV. Looking forward to this season more than most because I think we will be competitive for the first time for a while. GO BILLS

Hello Vappian, Greetings to all Bills Mafia from Italy

So we need to make this club more active. We have a lot of members from around the world.