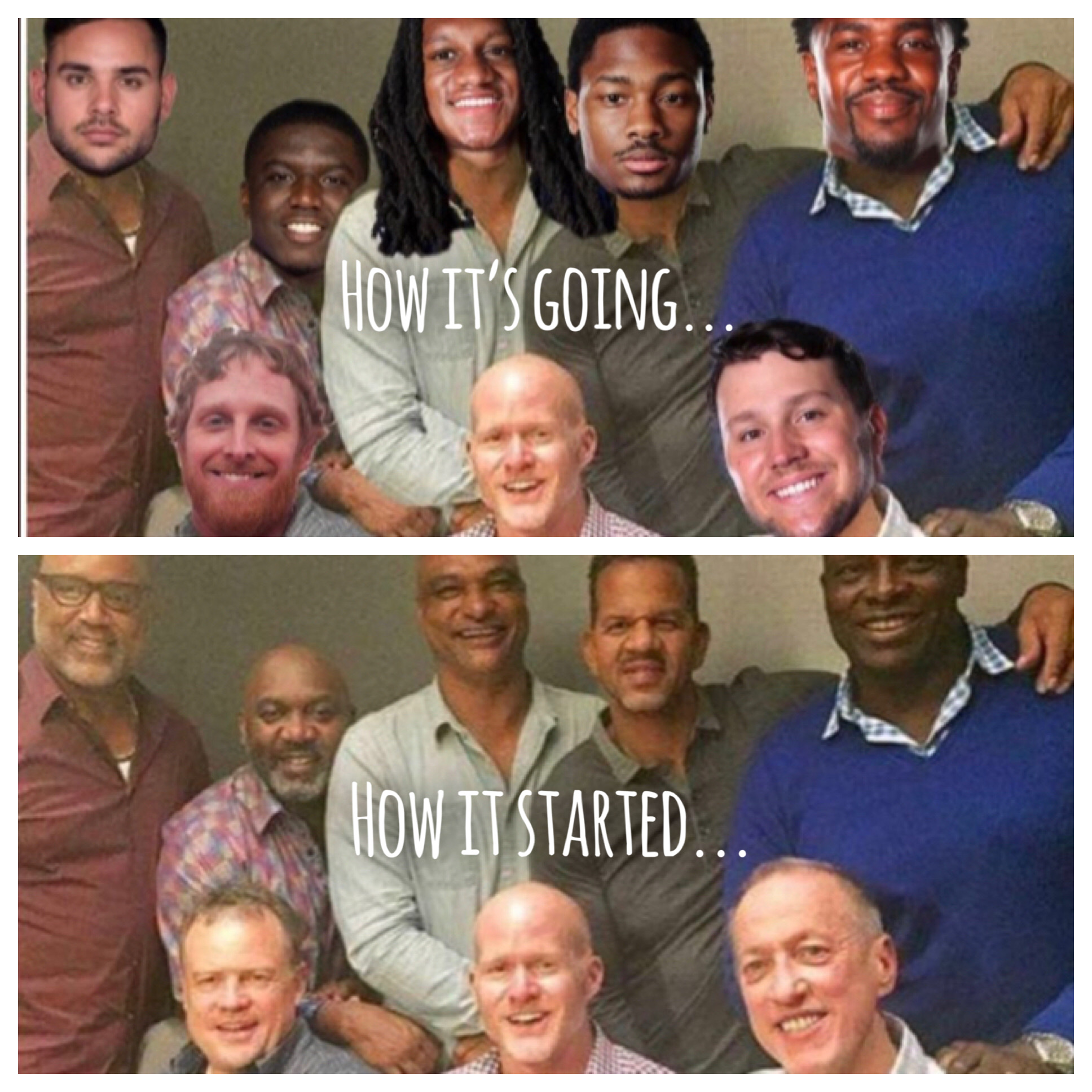 Content Count

140

Joined

Last visited
Community Reputation
319
Excellent
I'm highly likely to overeat through all 17, so gin gin!!!

I'm old enough to remember NEVER seriously being in "these things", unless we kidnapped, tortured and starved someone foolish enough to actually visit... (looks at Mario Williams and giggles).

I think the guy from "Willow" is versatile enough to play R2D2, Wicket the Ewok or maybe the leprechaun from that awful horror franchise. That's versatility you can't buy, even with a pocket full of Canadian beaver nickels!!!

You're only talking Beane into it more, with facts like that... He's just starting to hit his stride!

Anyone know if Bryant Johnson signed with us yet? I've got a good feeling about that guy!!!

His heart says 2 more years, but his legs says two more minutes. Oh, and the paperboy says "Two. Dollars."

I think we'll see him next in Zack Snyder's Justice League, because Zack Snyder doesn't care about fans, darkness or JJ's wife's Chicago aspirations. That's right....

Trade our 1st for Mack and a pick. DO IT. You know you wanna....

Special teams, WR and QB.

How dare you assume his genre!!!

My official turning point was when I got seconds of Chili...

10

We have a Pro Bowl RB! He just happens to be the same guy that THROWS the ball, too. It's not like QB designed runs are dangerous or something. It's not like history or statistics show it's a bad idea to run your QB. It's not like a QB's play improves or something with the addition of someone who can block or catch. Want, want, want. There's just no pleasing fans these days. /end sarcasm Draft a damn difference making RB, please!